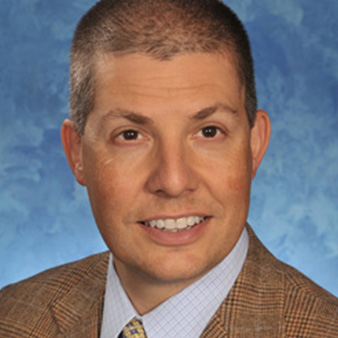 Dr. David W. Martin received a Bachelor of Arts in Economics from Brandeis University, and his medical degree from the New York University School of Medicine. He then completed his six years of internship and residency training in Otolaryngology – Head and Neck Surgery at The Manhattan Eye, Ear & Throat Hospital Cornell Residency Program. To further his expand his knowledge, he completed Fellowship training in Facial Plastic and Reconstructive Surgery at Emory University in Atlanta, Georgia. Dr. Martin has over 20 years of surgical experience, including Head and Neck Surgery training at some of New York's best hospitals including New York City's NYU – Langone, New York Hospital – Cornell Medical Center, Memorial Sloan-Kettering Cancer Center, Lenox Hill Hospital and Manhattan Eye, Ear & Throat Hospital.
Dr. Martin is board-certified by the American Board of Otolaryngology – Head and Neck Surgery, and a Member of The American Academy of Facial Plastic and Reconstructive Surgery. He is a member of the Los Angeles Society of Otolaryngology – Head and Neck Surgery, American Academy of Otolaryngology, Los Angeles County Medical Association and the California Medical Association. Dr. Martin has been frequently interviewed by television, radio, and print media. Dr. Martin has a comprehensive practice devoted to the care of adults and children with disorders of the the ear, nose, throat, head and neck. He has particular interest in the management of nasal airway obstruction, functional and cosmetic rhinoplasty, chronic sinusitis, endoscopic sinus surgery, reconstruction of nasal defects, and is considered one of the preeminent surgeons for the in-office balloon sinuplasty procedure. Some other conditions he treats include, but are not limited to, pediatric otolaryngology, salivary and thyroid tumors, ear infections and hearing loss.
Hospital Affiliations include Providence Tarzana Medical Center, Encino Outpatient Surgery Center, Valley Presbyterian Hospital, and Barlow Respiratory Hospital. Dr. Martin is licensed to practice medicine in both California and New York.
On a personal note, Dr. Martin is an avid reader, cyclist, and loves hiking the canyons of Los Angeles. He is also a six-time Ironman finisher. He grew up in Upstate New York, but is a native Californian having been born in San Francisco. He has been happily married for 25 years and has two adult children. He is still waiting for the Knicks to win their first championship since 1973.