We regret to inform you that Dr. Michael D. Landman has retired and is no longer providing services at ENT Group of Los Angeles.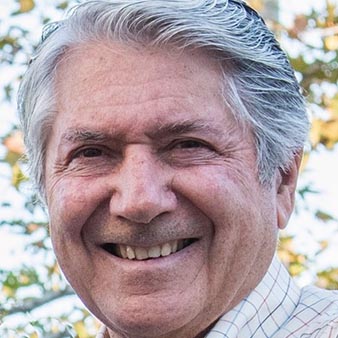 Dr. Michael Landman was born, raised, and educated in Los Angeles. Completing undergraduate work at UCLA, he graduated With Highest Honors, then stayed on at UCLA for Medical School finishing in 1967 With Honors and membership in the Medical Honor Society, A.O.A. Not wanting to leave Southern California, he completed a Straight Medical Internship at Harbor General Hospital, a year of Surgical Residency at (where else?) UCLA, and finally the Otolaryngology/Head and Neck Residency at (guess) UCLA.
Dr. Landman served in the Air Force for two years, teaching Otolaryngology at David Grant Medical Center.
Returning to Los Angeles, he became an Associate Clinical Professor at (stumped?) UCLA, performing various teaching duties over the years. Missing the excitement of school, Dr. Landman returned to the UCLA Anderson School of Business to complete an M.B.A. in 1997.
Dr. Landman is certified by the American Board of Otolaryngology. He is a Fellow of the American College of Surgeons, a Fellow of the American Society for Head and Neck Surgery, a Fellow of the American Society of Facial Plastic and Reconstructive Surgery, and a Fellow of the American Academy of Otolaryngology/Head and Neck Surgery.
He is a Past President of the Los Angeles Society of Otolaryngology; a Past Program Chairman and Treasurer of the Research Study Club of Los Angeles, a continuing education program for otolaryngologists; and served as Chief of Staff at Valley Presbyterian Hospital.
Married to Erica since 1971, they have four married children and eight grandchildren.
When not sharing his fifty years of experience with patients and colleagues at ENT Group of Los Angeles, Dr. Landman enjoys spending time with his ever-growing family, world travel, collecting stamps, coins, violins, antiquities, and photography. As a Docent leading tours of adults and children at the Los Angeles Zoo every Friday morning, he enthusiastically educates and inspires a love of nature, animals, and conservation.