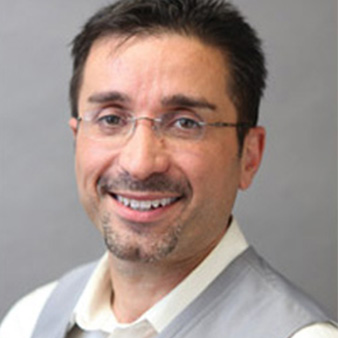 Dr. Namazie is a board-certified diplomate of the American Board of Otolaryngology and of the American Board of Facial Plastic and Reconstructive Surgery. He is a graduate and a current faculty member of the UCLA Department of Surgery, Division of Head and Neck Surgery, one of the country's top five head and neck surgery programs.
He completed a comprehensive program with an emphasis on head and neck, facial plastic and reconstructive surgery. He also completed a fellowship in microvascular/facial plastics and reconstructive surgery at UCLA. Dr. Namazie was awarded membership in Phi Beta Kappa and Alpha Omega Alpha, honors bestowed on the top-performing graduates in the country. Dr. Namazie ranked second in the country in the qualifying broad examination for facial plastic surgery.
Dr. Namazie has been internationally published in Nature in 1990 and in several peer-reviewed and well-respected in facial plastic surgery and head and neck surgery journals. He has written articles on the most up-to-date techniques for forehead and facial rejuvenation. He is currently one of the few facial plastic surgeons in the country performing the minimally invasive face-lift procedure.
Dr. Namazie does extensive facial plastic and reconstructive surgical procedures as well as his otolaryngology, head and neck specialty. He is qualified to treat the full range of medical and surgical ailments for all ages of patients with interest in aesthetic surgery, sinus disease, cancers of the head and neck, surgery for snoring and sleep apnea and disorders of the voice.
Click here to visit Dr. Namazie's personal website.